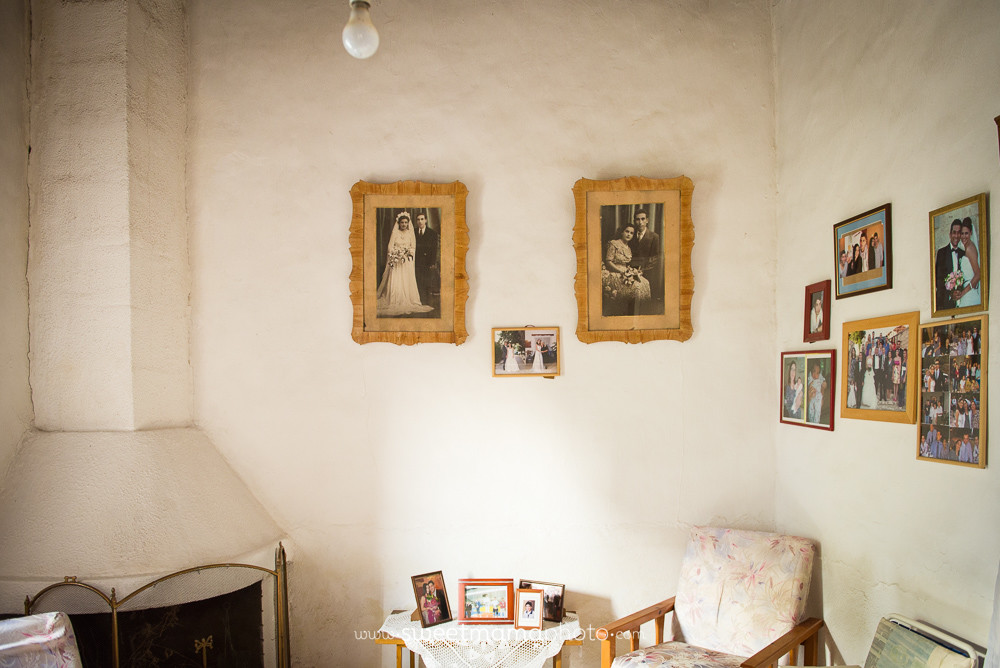 Prints last hundreds of years and get re-discovered generations later.
A generational legacy
I like to remind myself that the photographs I create are not only for my clients' eyes. They will often have meaning for people who are not in the photographs, and most especially, when they fall in the hands of my clients' children and grandchildren.
Pictured above is the living-room of my husband's grandparents. The walls are covered with wonderful black-and-white portraits from her engagement and wedding. These photographs are 45 years old, yet look fantastic. They were created by the amazing photographer Leopold Glazner who had his portrait business in Larnaca. Andreas' grand-parents are frozen in a moment in time, back when they were barely in their twenties. A touching detail is that my husband has on his finger the very same wedding ring that his grand-father was wearing in this photograph half a century ago.
Life is fleeting, but photographs give us just enough slices of time, just so that our imagination fills in the story; a kind of a mental video. I like to imagine being in Glazner's studio in 1949, light flooding from a huge street-level window facing the old Larnaca warehouses near the Phinikoudes, the sweet smell of her wedding bouquet tickling my nose.
What is also so amazing is how many memories surround a photograph, memories that are not directly depicted in the photograph, yet are inscribed in the mind of the people who were there: for example, she remembers how her husband was shorter than her and had to stand on a stool for this portrait, how Glazner, impressed by her beauty (and really, she remains beautiful even now) wanted to send her photographs abroad, how Glazner's wife put makeup on her for the first time in her life.
Would I ever place my eyes on any of these photographs had they been a digital file on a hard-disk or the cloud? Would they have kept memories of the long-gone past alive, had they not been viewed at every single day? Would they have even survive time, had they been mere digital files? I believe the answer is 'no'. A photograph becomes important to its viewer (and hence worthy of preservation) only through its physical embodiment, the print.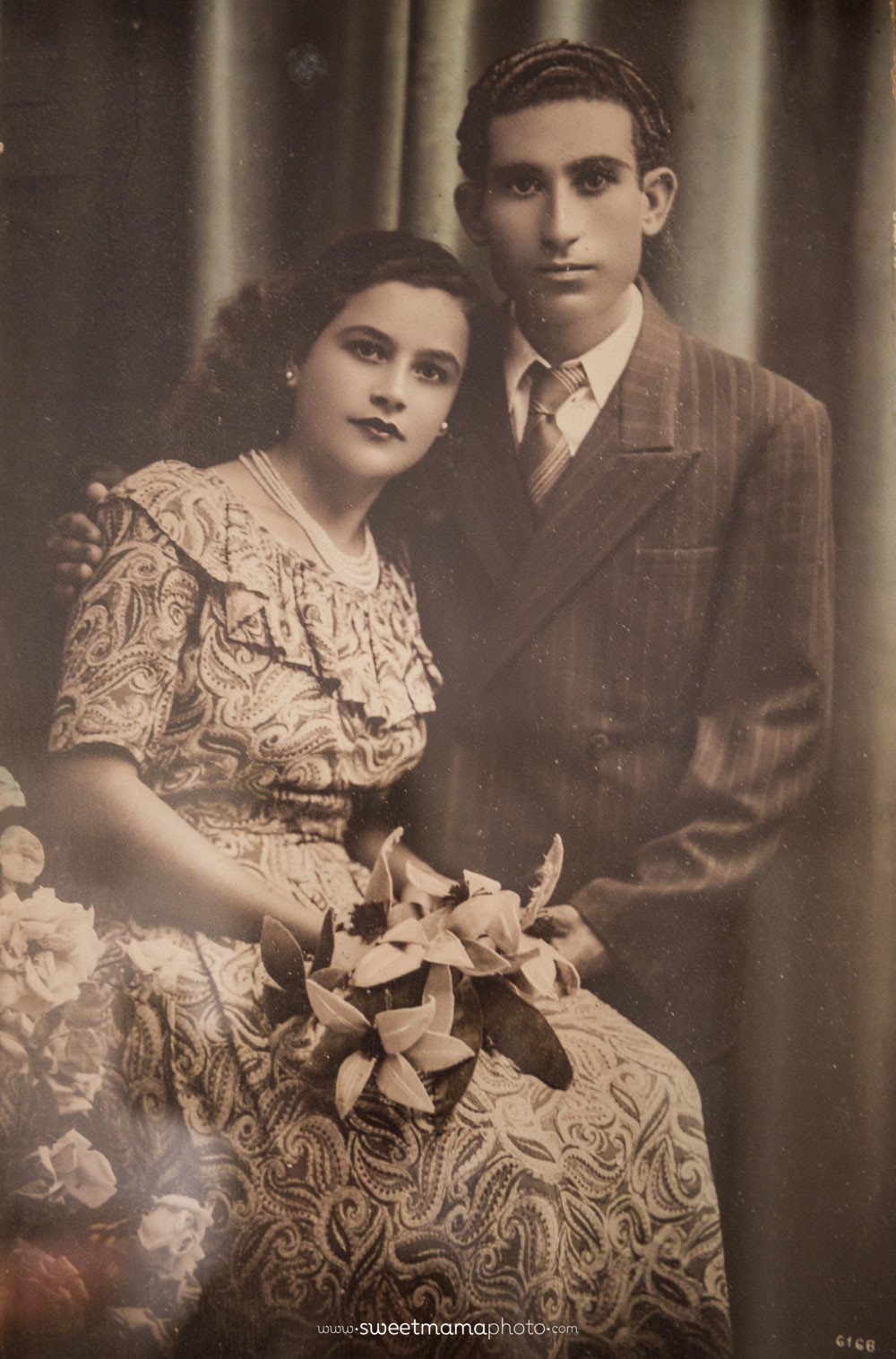 Making prints for my own family
I try to make it a habit to make albums for each of our family vacations, and I am sure when my children grow up, our photo albums will become a conversation point as the go through the pages looking at their parents' dorky fashion choices and laughing at each other's expressions and hairstyle!
Make Albums, Make Prints
Part of my duty as photographer is to relay the importance of print. With today's inks and papers, professional prints can survive for three-hundred years behind glass, and photo albums can last even longer (I know it sounds a lot, but the figures are scientifically proven: Epson's K3 ultrachrome inks in combination with an archival paper is rated to last this long). Compare this to a CD's lifespan being limited to five, and spinning hard-disks' being less than six – even when they are stored! Our phones will die. Hard drives will die. The Cloud will never be looked at. But albums and prints will be picked up and looked at by generations to come. The lovely portraits of my husband's grandparents' will be looked by my own grand-children, and I am sure the photographs I make for my clients will touch their own grand-children's hearts!
Printing your memories is really the only way to preserve them in time!

Love,
Alexia
xxx