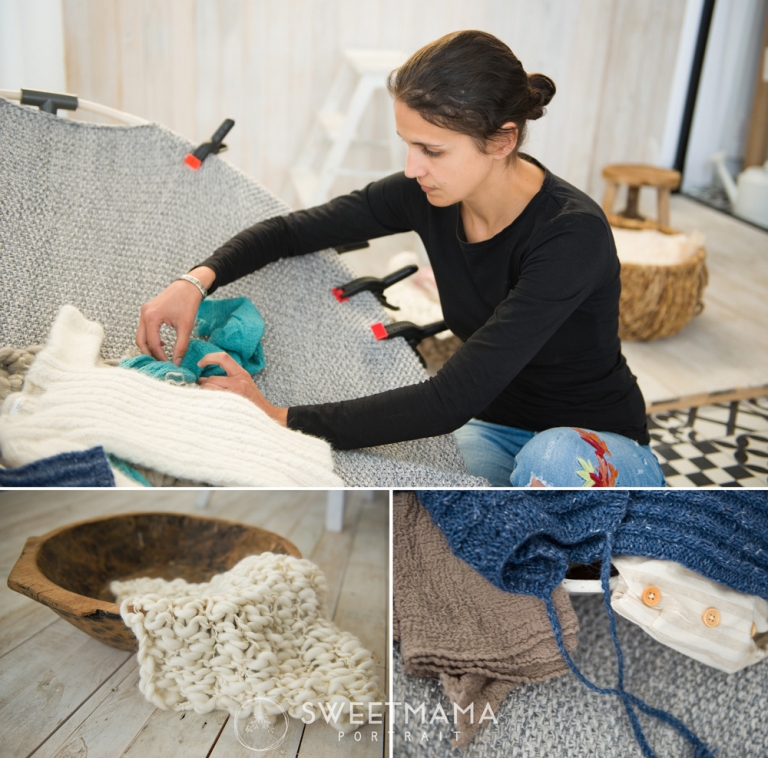 I grew up surrounded by photographs from my upbringing in South Africa, and a deep admiration for photographers and their art. I was particularly fond of four compatriot photojournalists going by the name the Bang Bang Club, whose autobiography I have read more times than I can remember. Still, the camera was not a permanent accessory on my neck nor a natural extension of my arm, ready to capture fleeting glimpses of my daily life.
This changed on my birthday when my husband came home with a smile and a big wrapped box: my first professional-looking camera. This camera gave us plenty of excuses to travel in and out of Cyprus.
I had a great job as a high-flying auditor in an international company, and life was good! But like in everybody's life, there was a single, fleeting, defining, life-changing moment that turned my world upside down, and my camera was the cause of it.
I was on vacation in Cambridge, UK. I thought I would take my husband's advice that if I want to get to know the town, then I should get up early on a Sunday morning and visit the old market square! His exact words were "it's life changing!", and as it proved, he couldn't be more prophetic than this!
I found myself walking in the narrow alleys in deep fog, surrounded by a surreal concert of church sounds. Amidst this hauntingly beautiful, medieval setting, there she was, sitting in front of the central fountain; a beautiful woman in her forties, with long silver hair, holding a baby and gazing into the void with a wonderful Mona Liza smile; I took a quick snapshot, not knowing at the time the impact a photograph could have on one's life!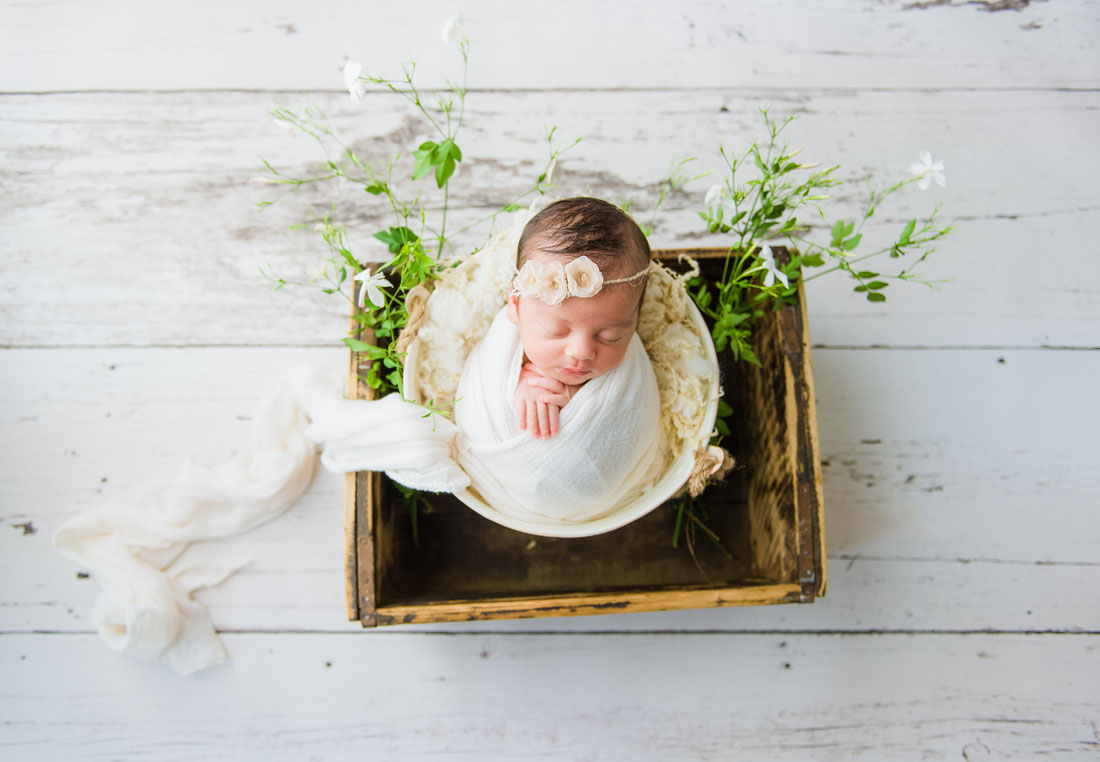 When I went back to the hotel, I uploaded the photograph onto my laptop and after some brief editing, I could not stop staring at the backlit monochrome portrait of this gorgeous lady, wrapped in a halo of pure happiness, and internal beauty! I imagined her beautiful reaction had I have the opportunity to show her this portrait. When caught in a personal moment like comforting our children, feeding them, sleeping next to them after they had a nightmare, we cannot help but become totally absorbed in the moment; if only someone snapped a photograph of us at that truly authentic instance! What a present would this be for ourselves and most importantly, for our children!
There and then I realised I loved making portraits of people. A few years later, after a lot of practise and training, a lot of failures and successes, I managed to quit my job and become a full-time family photographer. I think I have made more people happy in the past years as a photographer, than in an entire decade in my past job!
The decision to go into newborn photography was a conscious one. I am in love with this truly unique photographic genre; first of all, it is the only photography genre that has mostly sleeping models, which gives the artist full autonomy in posing their models! I am one of the very few photographers in Cyprus who specialise in newborn photography, and I strive to do this at an international level. I have had to the privilege to have been mentored by some of the world's best newborn photographers.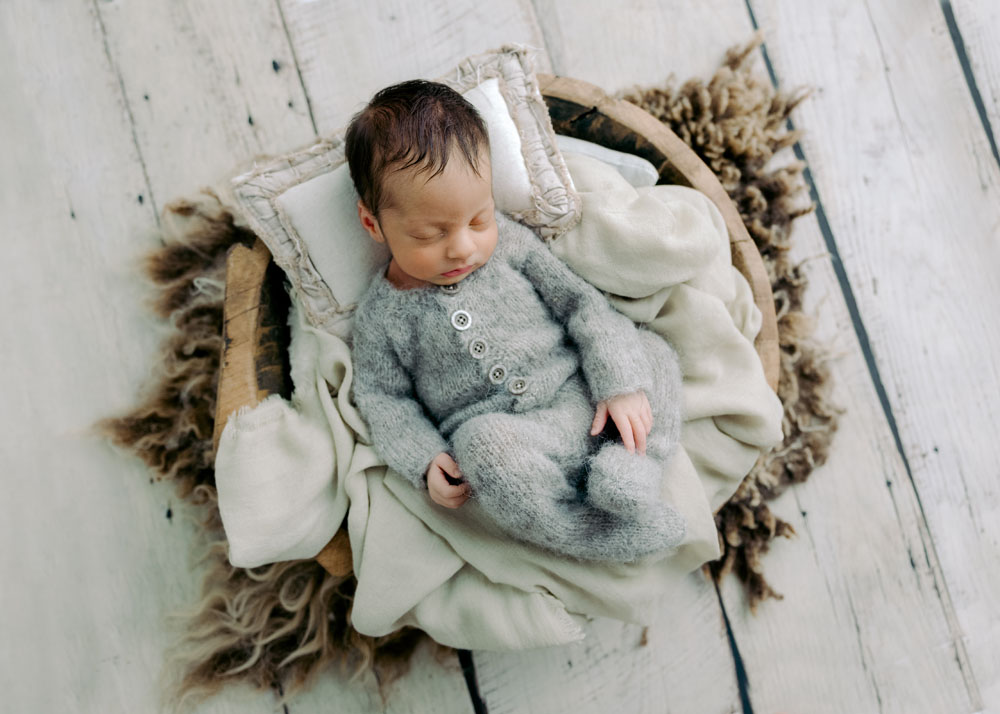 I believe specialised education is paramount in doing newborn photography right. Newborn photography is a very precise form of art, with a lot of standard poses that are practised internationally (they are so standard they even have names, such as the "taco", and the " tushy pose") and perfecting them requires very delicate, tedious "sculpting" of the baby's body to position her exactly right. This is exactly why, as per the international standards, I prefer to work with newborns younger than 21 days old, since they sleep more deeply and their stretch reflex is still underdeveloped, allowing me to pose them accurately. There are times I work on posing a sleeping newborn for fifteen to thirty minutes and more, until feet are perfect, hands tucked in the cutest way, wrapping is perfect, flowers perfectly arranged – in order to snap just one single photograph. I love this degree of artistic precision! A session lasts several hours; during this time I am usually pooped on or peed on at least once – if I am lucky!
A session lasts several; during this time I am usually pooped on or peed on at least once – if I am lucky!
A large part of newborn photography is styling, which involves the use of props and accessories in the image. This past season for me was all about colour and flowers! I bring my props from 6 countries, and they are hand-made by specialised craftspeople who only make newborn photography props. I prefer props made from organic materials. I often try processing raw materials myself, such as felting raw lamb wool, and I hand-paint all my backdrop canvases! I am currently working with Cypriot craftspeople to develop new props, also incorporating traditional Cypriot elements in the designs.
So far, I have photographed tens of newborns and families from 24 countries! I have photographed the CEOs of international corporations, politicians, famous footballers, artists, other photographers, and all sorts of everyday-life people! I am so proud there have been families that came to Cyprus just to be photographed by me, and this is such an enormous honour! The people I have photographed come from diverse backgrounds, and lead such different lives. But when they hold their kids in their arms, you see how we are all the same deep down – pure, innocent, tender. I fall in love with human-kind every time I photograph people holding their children.
I fall in love with human-kind every time I photograph people holding their children!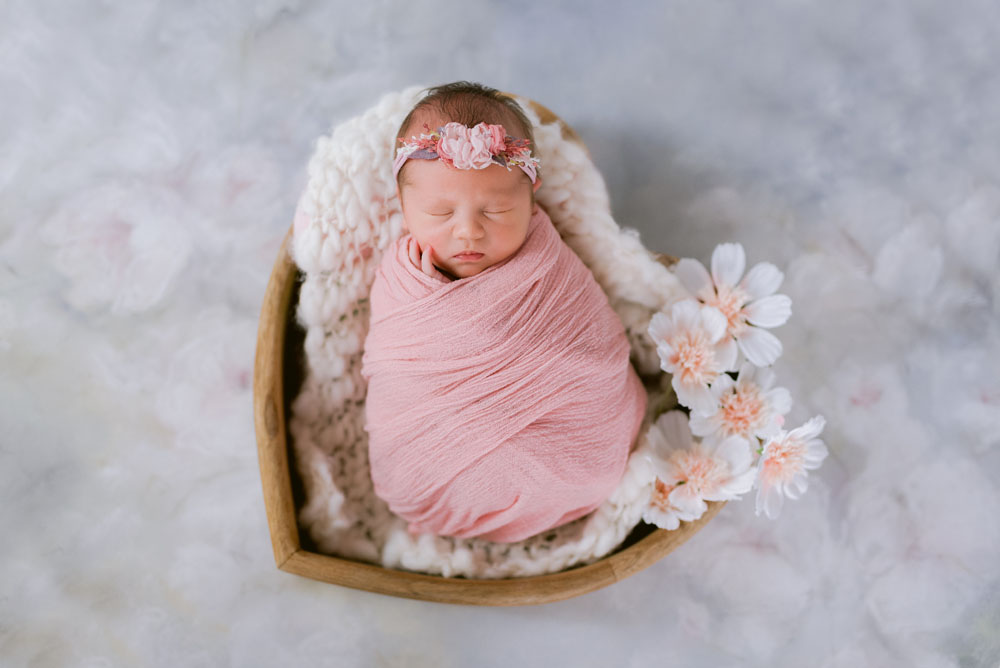 In an age where phone cameras are abundant, and storage is cheap, pictures are something we should take daily. They make us smile or laugh! But fine-art portraits have a special role in our lives. Unlike candid photography where the photographer is a family member and is always missing from the frame, a professional family portrait shows a family as a whole, a unit. It is so valuable for children to see themselves as a valued and important part of that family unit. Also, fine-art portraits capture much more than a fleeting moment. They offer a glimpse into the soul. They are a lasting memory of loved ones, something to look at over and over, and which becomes more valuable as time passes. They document the milestones in a lifetime of growth. They are works of art made with us and our lives in their epicentre, and thus have the power to move us more than any famous work of art hanging in a museum. After all, we are photographed… therefore we exist!