You know about our portraits, but did you know that we have a steadily growing videography division? (officially Sweetmama Cinema, though among us we affectionately call our new baby sweetcine)! There is some serious talent behind the scenes, helping Sweetmama Cinema grow into a full-fledged film-making production house.
Our latest addition to Sweetmama Cinema is really exciting. We have upgraded to the outstanding GH5 system, Panasonic's just-launched flagship cinema cameras, and we are all impressed! The GH5 is probably 2017's most anticipated gear and has had film-makers all around the world raving about it.
If you are a client please know that as of now our videos will be predominantly shot on the GH5 system (including Christening cinematography, photo-shoot Behind-the-Scenes, and even live broadcasts)! In the hands of my team the GH5 will create some cinematic masterpieces, and I know you will be impressed by the gorgeous film-quality imagery we will be creating for you!
If you are a photographer or a film-maker, we hope you find our impressions below useful!
After some real-world field-testing we have nothing but praise to shower on the GH5. The image quality is astonishing and the colour-rendition is beautiful. The past two weeks we shot in 10 bit 4K and 8 bit FHD, but for us who love to colour-grade our footage, the 10bit 4K helped immensely with grading scenes under difficult light.
The 5-axis stabilization is indeed as promised: industry leading! It allows for silky smooth camera movements and in many cases it eliminates the necessity for cumbersome external stabilizers. We have been relying on a Manfrotto Fig Rig for external stabilisation. This rig's speed, flexibility and adaptability made it ideal for us but being able to avoid its use as a result of the GH5's internal stabilisation is welcome news! The GH5 allows us to concentrate on capturing impromptu scenes and creating touching content that matters rather than worry about jittery shots. Handheld video is impressively good even at 60mm (the equivalent of a whooping 120mm on 35mm film format) and even with GH5's outstanding Tele Conversion function which increases the effective range of a lens with no loss in resolution. Still, for added comfort and better grip, we are adding a SmallRig ARRI handle on an 8Sinn cage. We expect this rig to add extra stability, plus SmallRig's wooden handles are beautiful!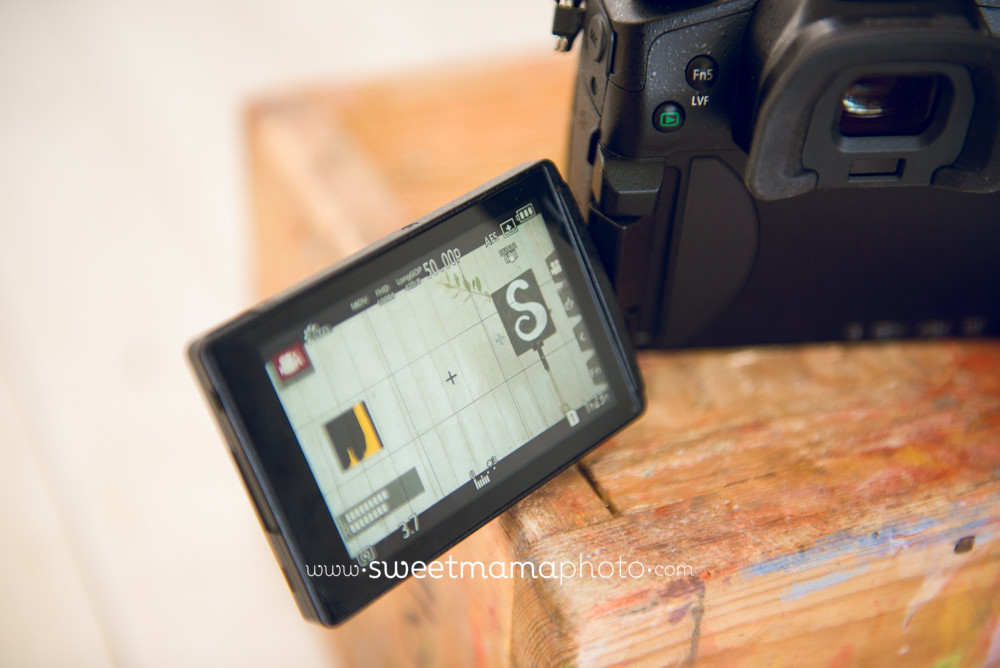 The menus are complex as a result of the vast functionality and customisation afforded by the GH5, and even film makers who have been using cinema beasts like RED cameras have noticed. Indeed, taming the GH5 is like putting a lion in a dog basket! The GH5 has no less than 20 custom function buttons.
Moving to focus, the camera has what is probably the best that punch-in focus currently we have ever experienced in any camera with the highest frame rate and resolution available! We do make use of GH5's autofocus in fast-paced run-and-gun situations (such as a Christening or Wedding) because we do not want to miss beautiful content. We found that the camera does focus reliably in good light (in very few occasions did it noticeably hunt for focus). Focus transition is smooth and effortless. We also love the pre-configurable rack focus function. Well done Panasonic!
Coming from a Full Frame background, we found that the micro-four-thirds sized sensor is in no way limiting as it can affords the film-maker with a more accurate focus, again allowing the emphasis to be on storytelling rather than technicalities. As for the electronic viewfinder this is crisp clear and we love having the live histogram and the focus peaking on both the live view screen or the EVR! Finally we could not resist shooting some motion portraits at 120fps using the in-built variable frame rate function which resulted in beautiful, emotive slow-motion of our model's hair moving in the wind at almost 20% slow-mo! Stunning!
We hope we will be able to show you some video samples very soon!