Celebrate pregnancy with modern portrait looks straight off the pages of a fashion magazine!
Boutique Maternity photography
Have you ever seen a beautiful portrait of you?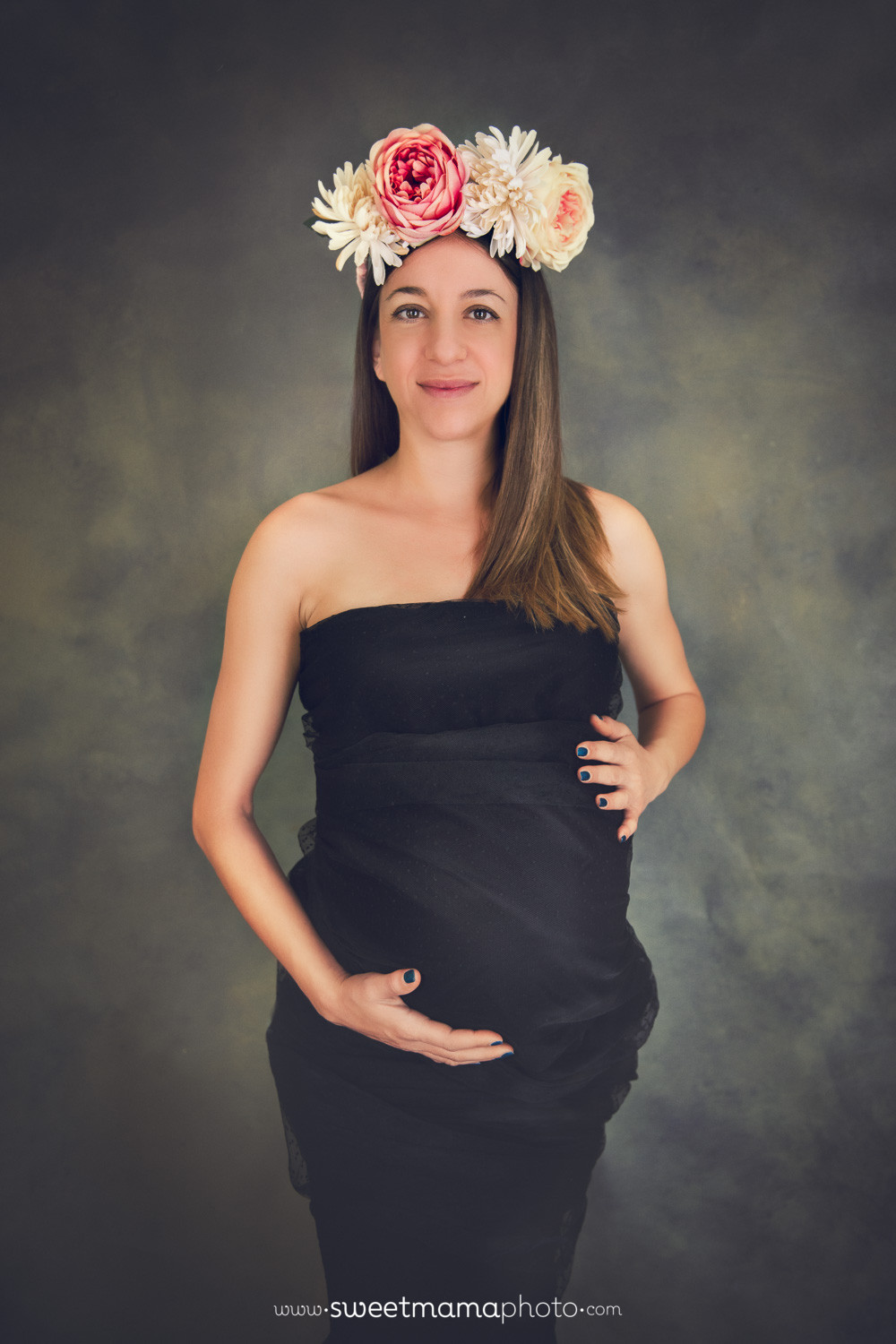 What to expect
I invite you to a personal Vanity Fair-inspired maternity photo-shoot with Sweetmama. Celebrate pregnancy with modern portrait looks straight off the pages of a fashion magazine!
The ideal time to have your maternity session is when you are still comfortable and have a nice round belly. This time is usually around 28-34 weeks, but it will vary with each women – and some women who carry small, or gain little weight may choose to wait until they are 36-38 weeks.
Alexia will wrap you using special fabrics to create beautiful, flowing dresses that fit perfectly on your figure and emphasise your belly. We also use flowers, and our exclusive hand-painted canvas backdrops! Our backdrop collection is probably the largest in Cyprus, featuring exclusive and premium hand-painted backdrops made by artists in 3 continents!
Once you book we will have a pre-consultation session over the phone during which we will discuss the look and feel of the photos so that they match your style, your home and your look. We plan ahead with a variety of poses. During processing, we make extra effort to to make certain you look your best in your photographs!
Retouching for perfection
Every single portrait is laboriously retouched for skin mark removal and figure correction, in the same way that high-end fashion magazine portraits are edited. We do not settle for anything less than the most beautiful photographs of yourself and your family you have ever seen.
We love to process our images for warm colours, natural skin tones, soft expressions, subtle contrasts, and a soft pastel colour palette. We like our photographs to "drip" with colour!
This video is a recording of 30 minutes of retouching sped-up into a 2 minutes video!
Let me create for you the most beautiful photographs of yourself that you have ever seen!
Beautiful light, a creative spark, and a glimpse into the soul; these are the things that make up my maternity portraits.
My maternity sessions are designed to provide you with a complete experience at an international level. I have the very special privilege to be among a handful of photographers in Cyprus that specialize exclusively in maternity, newborn and family photography, and I have trained with some of the genre's top photographers in the world.
During the session you need not worry about posing. I will pose you in a natural and flattering way that will compliment your body.
Alexia was able to get my kids to get along (and this is not an easy feat) and take wonderful pictures! Alexia is like the "Child Whisperer"!
The variety and quality of images is outstanding!
Four sessions already with Sweetmama and looking forward to even more! She photographed my 2 babies as newborns and at 1 year old. She is the best in Cyprus, but don't just take my word for it, just look at her galleries!
First time in my life that i have photos of me looking just like a model! Thank you!
You know the posters of newborns you see on the internet? This is what Alexia made for our own baby!
I honestly can not praise Alexia enough! She completely got what we were after for our son's baptism, and captured the day better than we could ever imagine!
Alexia made such an effort and we knew that for her this was not just "another christening"!
Loved the photographs. Loved the Album! Loved the video! Thank you Alexia mou for being a real artist in what you do!
Her attention to every little detail made our family photo-shoot feel posing for Vogue! Loved it!
Our daughter's portrait hangs on the wall in the most prominent place in our house. It makes our day every single time we walk by.
Our daughter's first breath took ours away, and we will always relive this feeling by looking at the newborn photos Alexia made for us!
Our daughter looks so natural and at ease in her photographs. All the pictures are magical! You have really exceeded our expectations!!!
Our newborn session for my daughter was SO MUCH FUN, and the photos are truly beautiful, her talent being visible in every single one of them.